PKM. DI SMP DWIJENDRA BUALU DALAM PENGEMBANGAN EDPUZZLE DALAM MEDIA PEMBELAJARAN DARING
Keywords:
Learn to be brave, Edpuzzle, Motivatio
Abstract
Covid-19 is a dangerous disease. This disease could easily infect human. Therefore with the existence of Covid-19, the government enforce the regulation called PSBB (large scale of social distancing) to prevent the spread of Covid-19 virus in Indonesia. PSBB forces all outdoor activities to be stopped for a while, one of them is school activity,  so  children  have  to  study  from  home  via  online.  The  application  of  online  learning  gives  children  a difficulty and bore them during the time of learning. This dedication aimed to effectify the use of Edpuzzle and WhatsApp  during  the  pandemic,  and  also  helped  students  to  increase  their  motivations,  therefore  they  will understand  the  subject.  With  Edpuzzle  and  WhatsApp,  students  will  get  knowledge  and  fun  experience  of learning in less than two months. videos on Edpuzzle and WhatsApp group discussion. Study the society  to  increase  knowledge,  insight,  and  motivation  of  learning  during  the pandemic.
Downloads
Download data is not yet available.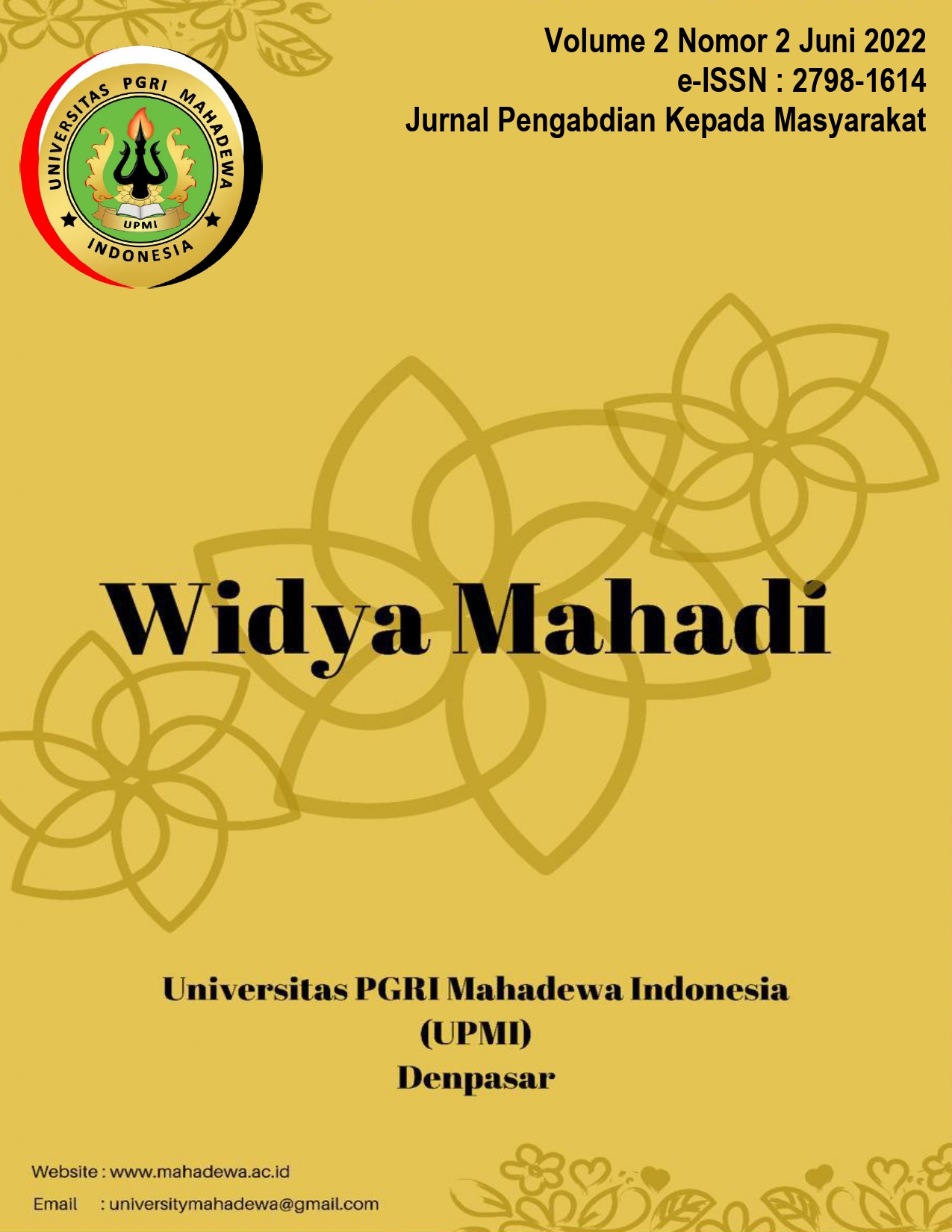 How to Cite
Orsidian Bili, & I Made Surat. (2022). PKM. DI SMP DWIJENDRA BUALU DALAM PENGEMBANGAN EDPUZZLE DALAM MEDIA PEMBELAJARAN DARING. Jurnal Pengabdian Kepada Masyarakat Widya Mahadi, 2(2), 87 - 97. https://doi.org/10.59672/widyamahadi.v2i2.1960