INOVASI PEMBELAJARAN LITERASI PROGRAM KAMPUS MENGAJAR ANGKATAN 2 DI SD NEGERI 15 PEMECUTAN
Keywords:
Literacy, Storytelling, AKSI
Abstract
Mastery in literacy is an important indicator to improve the achievements of the younger generation in achieving success. One of the scopes of the Kampus Mengajar 2 Program is support for teachers in learning in all subjects, both from home and face-to-face at school, especially in literacy learning. Providing opportunities for students who have an interest in education to participate in teaching and deepen their knowledge by becoming teacher partners to innovate in literacy learning is one of the goals of the Kampus Mengajar 2 activities. The literacy learning innovation carried out by the Kampus Mengajar 2 Team at SD Negeri 15 Pemecutan is a literacy corner, telling stories together through fairy tales, folklore, legends and others, as well as conducting literacy simulations through the AKSI sekolah dasar program. These innovations can provide a new atmosphere for elementary school students so that they can improve students' literacy mastery, through a literacy culture from an early age.
Downloads
Download data is not yet available.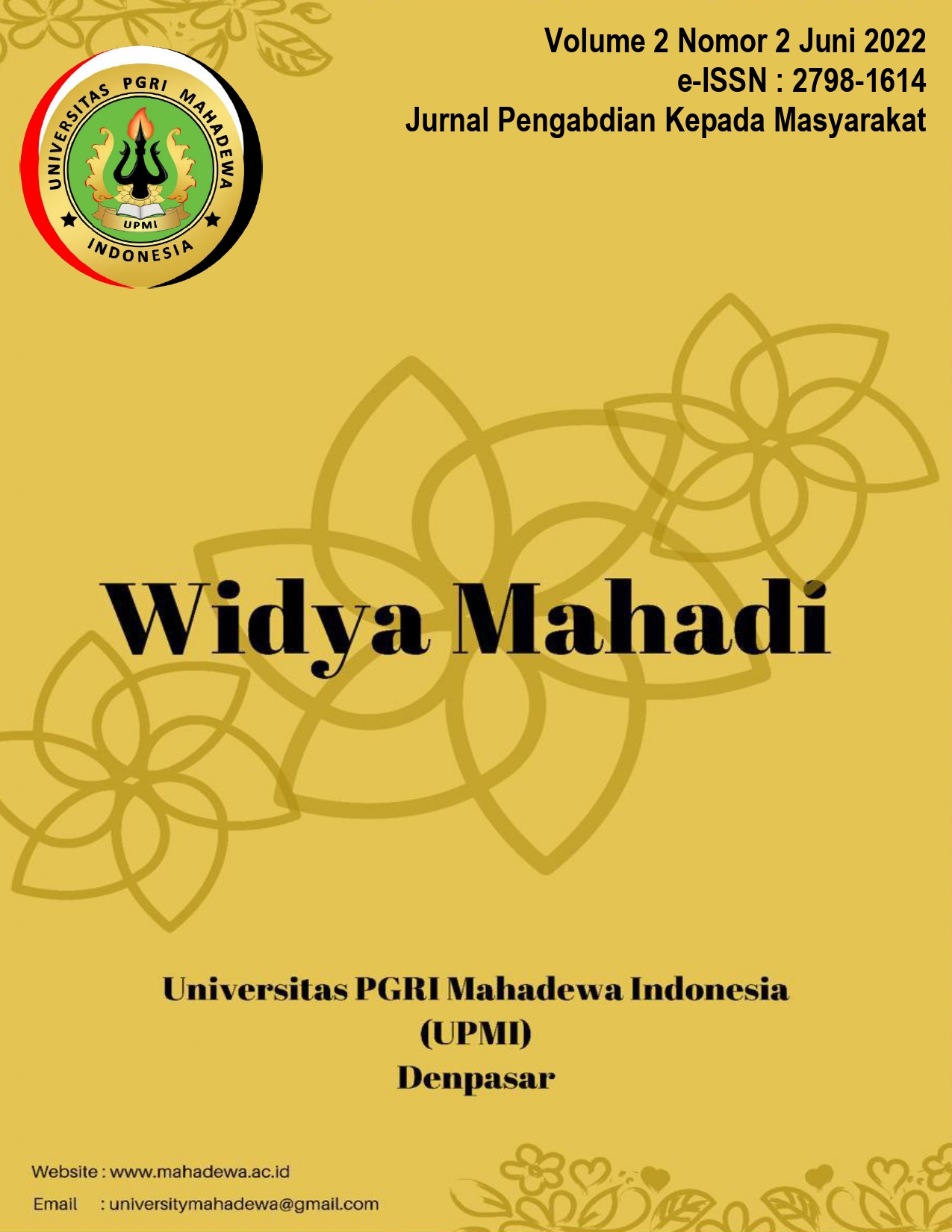 How to Cite
Ni Putu Ayu Mirah Mariati, I Wayan Sudiarsa, Ni Made Sukma Sanjiwani, & Putu Angga Permana Putra. (2022). INOVASI PEMBELAJARAN LITERASI PROGRAM KAMPUS MENGAJAR ANGKATAN 2 DI SD NEGERI 15 PEMECUTAN . Jurnal Pengabdian Kepada Masyarakat Widya Mahadi, 2(2), 78 - 86. https://doi.org/10.59672/widyamahadi.v2i2.1959