PENGEMBANGAN DIGITALISASI BERBASIS MATHEMATICS TEKNOLOGI LEARNING ( MTL) DENGAN MENGGUNAKAN SISTEM QUIZ PADA APLIKASI QUIZIZ
Keywords:
Mathematical Learning Technology, Quizizz Application, Learning Media
Abstract
The Covid-19 pandemic requires the Indonesian government to adopt a home-learning system policy at the education level. With the continuous development of technology, we are required to be people who must be able to keep up with the times, so we must be able to develop. especially for learning so that students become fun in participating in learning. Such as "Development of Digitization based on Mathematics Learning Technology (MTL) by using the Quiz system in the Quiziz application. Quiziz is an application that can be used as a learning medium to give quizzes to students. The purpose of this journal is to understand the use of the Quizz application to help the learning system. Based on the research, the results that can be achieved in the Quizizz application as a learning medium, namely: (1) Attention students understand the questions independently (2) Understanding students understand the questions independently (3) Activity, both asking about the material and evaluating and recording material, (4 ) student research on questions and time management. (5) Calmness in doing questions or quizzes. Thus, it can be concluded that the Quizizz application is very effectively used in the learning process.
Downloads
Download data is not yet available.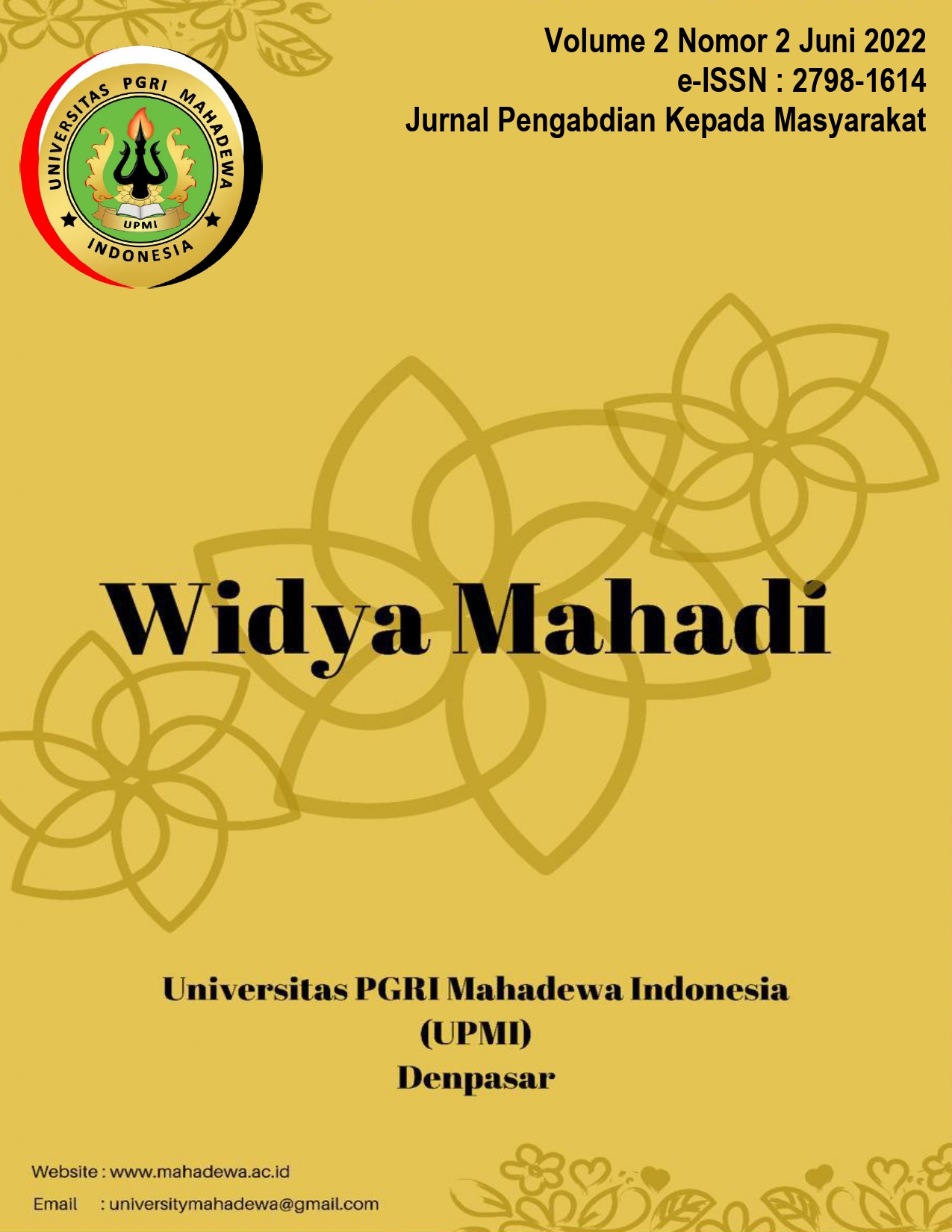 How to Cite
Ni Luh Putu Ari Kartini Asri, Ni Kadek Putri Dwiani, & I Wayan Sudiarsa. (2022). PENGEMBANGAN DIGITALISASI BERBASIS MATHEMATICS TEKNOLOGI LEARNING ( MTL) DENGAN MENGGUNAKAN SISTEM QUIZ PADA APLIKASI QUIZIZ. Jurnal Pengabdian Kepada Masyarakat Widya Mahadi, 2(2), 70 -77. https://doi.org/10.59672/widyamahadi.v2i2.1958